Creatine, an amino acid found in small quantities in meat and fish (4-5g per kg), is a must for athletes wishing to go beyond their limits!
Naturally present in the body (about 120g for a 70 kg man), it allows you to increase your strength during a short period of time, so it is very useful for an athlete who wants to lift heavier weights and whose performance has been stagnating for a while.
Creatine circulates in the bloodstream to go directly into the muscles, being transformed into creatine phosphate which is a short-lived source of energy.
This creatine phosphate is useful during an effort of great intensity but which is nevertheless brief. The increase in creatine levels in our body allows the renewal of ATP, an energy molecule that provides the power necessary for muscle contraction.
In addition, creatine increases the water retention in the muscles, thus increasing the weight and muscle volume of the athlete.
It is important to know that creatine requirements are 2g per day for the general population and the double is recommended for athletes who want to increase their muscle mass.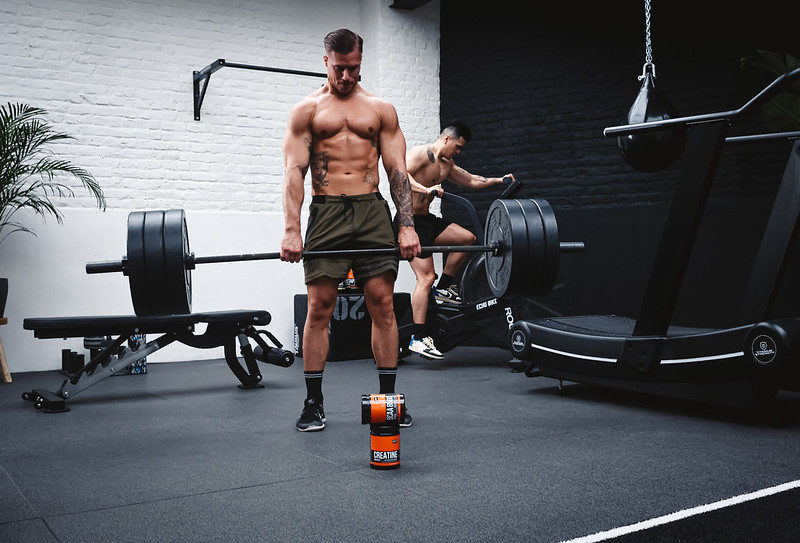 So obviously after all this, we wonder: "What is the trap?" We must keep in mind that each product, even healthy and recommended, consumed in large quantities can harm our health.
In the case of creatine, since it is synthesized by the kidneys, it will naturally be necessary to drink enough water like any good athlete to avoid any problems, such as muscle cramps.
- We advise you to take creatine with simple sugars (fruit juice for example) because this allows the creatine to be transported to the muscle fibers more quickly.
- We can't say it enough, but drink enough water during the day when you take creatine!
- Creatine consumption and exercise are complementary, so don't consume creatine if you plan to take a week off because you won't gain mass but rather weight!